Cuffing Season is upon us!
Tis' the season… to cuff. 
Sure, we're all about that 'Miss Independent' single life. But, when the temperature drops, you can't blame a girl for getting a little thirsty... and sometimes unashamed coupling sets in.
As the old saying goes, a relationship is either for a reason or just a season. Well, the purpose of your…cuff-ee (sure, let's go with it) is to simply last you through the cold, long and lonely winter months. When you see the leaves fall off the trees, you know it's time to 'lock down' a significant other, for the sole purpose of booty calls on tap, cuddles at request, Netflix and chill. Time to get cuffing, and not in a 50 Shades way… although, we'll get to that later. ;) 
Let's dive a little deeper into the 'Rules of Engagement' as they were...
First rule of cuffing is to maintain a mutual agreement. Both parties should be aware that this is a temporary arrangement to fulfil each other's 'needs'. "Since engaging in a cuffing relationship with somebody is [meant] to meet your physical and psychological needs, it can feel and seem quite selfish," says Danielle Forshee, Psy.D, LCSW, marriage and family therapist. But there's nothing wrong with being a little selfish! As long as no one gets hurt. If you make sure you have the awkward chat up-front and make sure the premise of your relationship is transparent from the get-go, then it's nothing but fun times ahead!
Our most alluring picks for the 'Advanced Cuffer':
Lingerie that's sexy AND warm? Groundbreaking.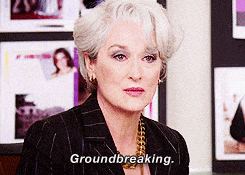 Playtime accessories for the 'Literal Cuffer':
Cuffing season has got us thinking a little deeper than temporary arm candy…  
Sometimes there's no denying a certain spark when it ignites and all of a sudden uh-oh, your transient cuffing goes long-term. That's the danger (or excitement) of cuffing season. When researching this topic, I read SO MANY stories about people who 'accidentally' fell in love with their best friend or someone unexpected during cuffing season. It was through sheer desperation (for lack of a better word!) to lock down a snuggle-buddy for the frigid months that they took a chance on someone they would usually have never considered dating, and to great results!
Romantic looks for the 'Cuffer-turned-Lover':
Whilst the concept of 'Cuffing Season' is born of seemingly selfish motivation to fulfil our primal needs, it actually allows us to expand our horizons. We drop our guard a little, release any preconceptions and explore something that could be really special….or at the very least, ensure you get laid for the next 3 months. 
Happy cuffing lovers!
XOX